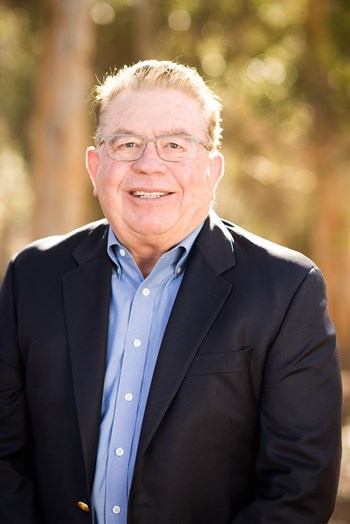 Duane Bernard
Senior Associate
NAI San Diego
9820 Willow Creek Road, Suite 100
San Diego, California 92131
United States
T +1 619 241 2216
M 16199954538
bbernard@naisandiego.com

License 01318918
Specialties
Industrial, Retail
Scope of Service Experience
Sales and leasing of gas stations, carwashes, auto repair and other business opportunities.
Expertise in foreclosures, bank owned properties and note sales.
Expertise in sales and leasing in retail shopping centers and industrial properties.
Expertise in "Business Bulk Sale" escrows and ABC license transfers.
Background & Experience
Joined NAI San Diego in 2009 as an agent specializing in gas stations, car washes and business opportunities. Bernie was a former major oil company executive at Union Oil Company of California (UNOCAL) and a business owner with over 30 years experience in his field. Top performing agent at NAI San Diego in 2012, 2013 & 2014. Prior to joining NAI San Diego in 2009, Bernie was a top producing agent at Award Commercial in 2006, 2007 and 2008. Previously owned and operated four gas stations in San Diego.
Education
Bachelor's of Arts, University of California, Riverside
Professional Associations & Designations
SDAR
CABB
NAR
Licensed by the California Department of Real Estate (Lic. # 01318918)
Transaction History
Brokered over 100 transactions throughout San Diego, Riverside, San Bernardino, Imperial and Orange County over the last 10 years totaling more than 100 million dollars in consideration.
• Sold $4,200,000 Chevron station in San Diego
• Leased $3,500,000 ARCO AMPM station in San Diego
• Sold $2,000,000 Bank Owned Chevron station in San Diego
• Sold $2,000,000 Independent Gas Station and Car Wash in Chula Vista
• Sold $550,000 Arco AMPM, Scripps Ranch, Business Only
• Sold Stadium Car Wash and Miramar Car Wash, $900,000, Businesses Only
• Sold $3,000,000 Chevron/Circle K/Subway in Campo, California
• Sold $1,000,000 ARCO AMPM, Business only, Escondido. 30 Year Lease
• Sold $650,000 Mega Fuel, Business only with Subway
• Sold 76-Circle K in Chula Vista, $900,000, Business Only
• Sold $1,700,000 Spirit Gas Station in Lakeside
• Sold Two Bank Owned Gas Stations in Calexico, $950,000
• Sold $1,175,000 Bank Owned Truck Stop in El Centro
• Sold $1,400,000 ARCO AMPM, Business Only, Murrieta, 30 Year Lease
• Sold $2,750,000 76 Gas Station, Business Only, San Diego, 30 Year Lease
• Sold $2,200,000 76 Gas Station, Car Wash & Convenience Store, Business Only, 30 Year Lease
Commercial/Industrial/Office
• Sold $800,000 Commercial/Industrial, Lemon Grove, CA
• Sold $650,000 Commercial/Industrial, Lemon Grove, CA
• Sold 1.2 million office, North Park, CA